KOLKATA: His chinks against left-arm spin is well exposed as explosive Indian middle-order batter Suryakumar Yadav was seen gearing up to tackle Keshav Maharaj in a specialised manner on the eve of their World Cup clash against South Africa in Kolkata on Saturday.
The Indian T20 specialist, who is yet to replicate this in the ODIs, has an average of 17.00 against left-arm spin and has been dismissed eight out of 18 times in ODIs so far.On the day, the likes of Shreyas Iyer, KL Rahul skipped their optional training, Surya headed to the spin bowling net for a long session with the local left-arm tweakers.
Hardik Pandya's ankle twist against Bangladesh had made an opening in the team for Surya and the Indian 360-degree batter has showed that he too can bat with patience in a gritty 47-ball 49 against England that rescued them from a tricky 131/4 to 229/9 on a tacky Ekana wicket.
Surya, incidentally, knows the condition well having represented Kolkata Knight Riders for four seasons before being picked by the Mumbai Indians in 2018.
"Constantly you have got to keep improving. You've got to keep evolving. You've got to keep getting better. And the more kind of situations he finds himself in and he comes out of it, like he did really well against England, the better he's going to get at it," Indian coach Rahul Dravid said of Suryakumar evolving as a dependable ODI batter.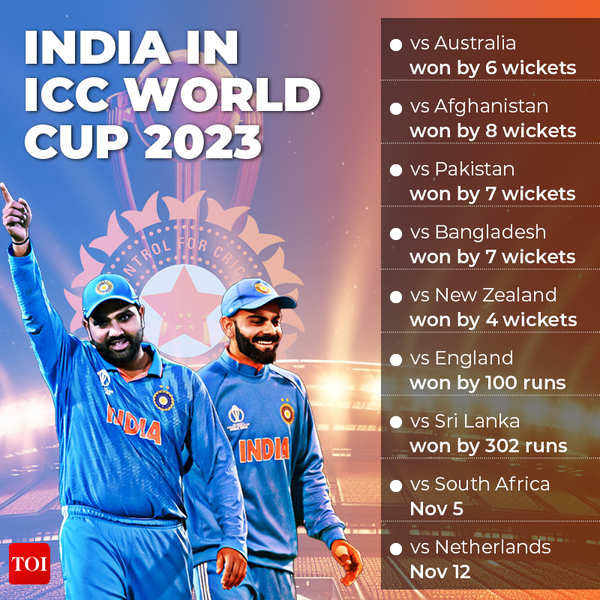 "Yes, I mean, there are just in terms of just the areas in which he scores in T20 cricket and how quickly he has to go in T20 cricket. He's obviously been exceptional at that.
"And it's good to see that in one day cricket, he's also realising that maybe at times you can give yourself a little bit more time to settle in. And then you know how dangerous he can be at the death," Dravid added, well aware that his exploits at the death can be decisive.
Apart from Surya, the Indian top order duo of Shubman Gill and Virat Kohli also had lengthy sessions, facing pace and spin bowling in both the nets.
Kohli has missed Sachin Tendulkar's record-equalling 49th ODI century for three times in a row and he will once again look to make amends when he turns up to bat at No 3 on his 35th birthday.
Kohli was greeted by "Happy Birthday King Kohli in advance" by about a thousand fans who managed to sneak into the stadium on the sidelines of their practice.
Eden etcetera
The CAB also has invited the West Bengal chief minister Mamata Banerjee for the match, while all the Board officials including secretary Jay Shah are likely to be in attendance.
The BCCI has cancelled CAB's grand plan to distribute 70,000 Virat Kohli masks and the cake-cutting ceremony. Former South Africa skipper AB de Villiers will walk in with the World Cup trophy while head coach Rahul DRvaid will ring in the match by tolling the Big Bell.
(With PTI Inputs)