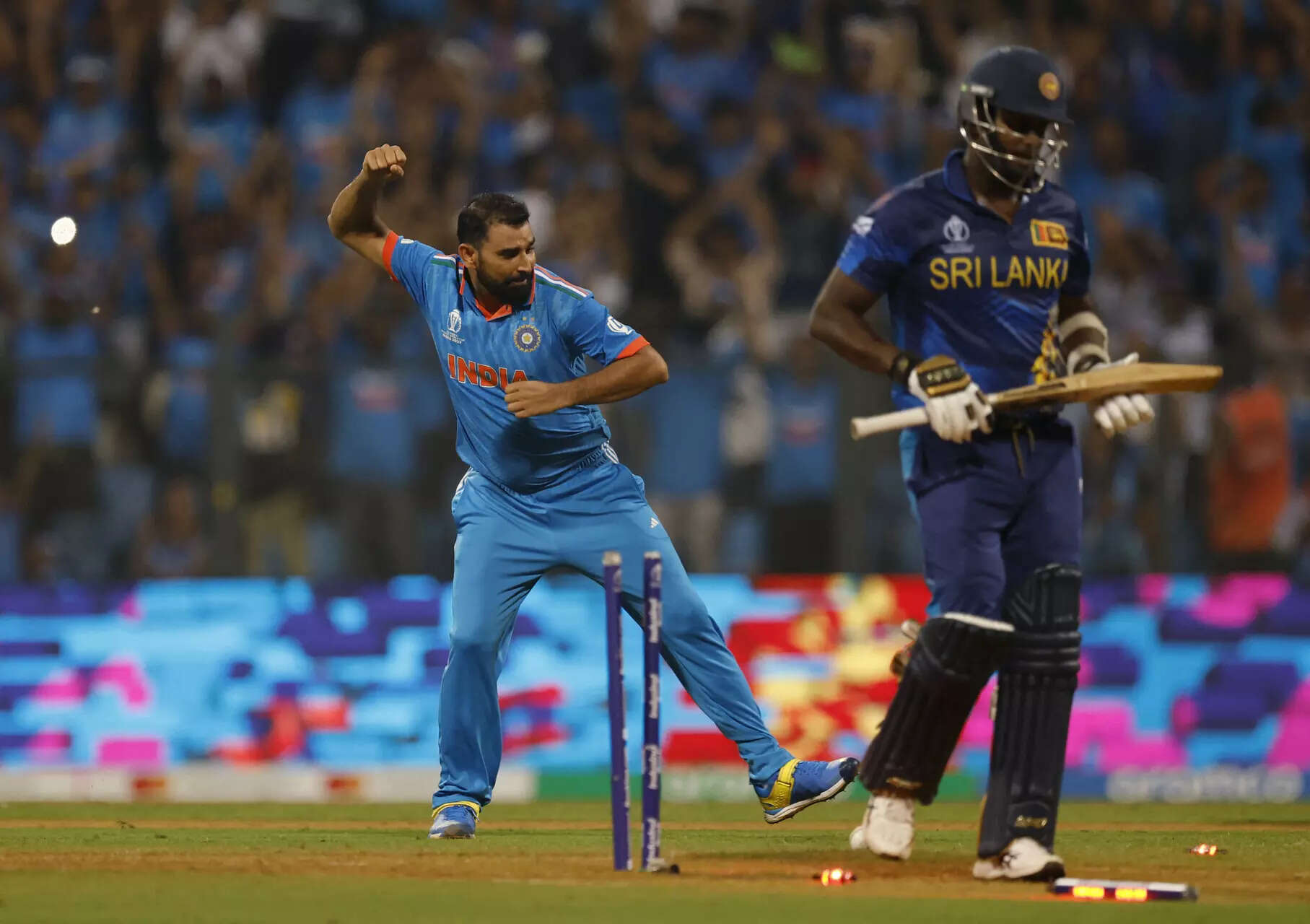 NEW DELHI: Sri Lanka's abysmal World Cup campaign has triggered an outpouring of anger following their crushing 302-run defeat at the hands of host nation India. This embarrassing loss, where Sri Lanka was dismissed for a mere 55 while chasing a formidable target of 358 in Mumbai, marked the fourth-lowest total in World Cup history.
In the wake of this humiliating performance, Sri Lanka's sports minister, Roshan Fernando, has called for the resignation of the country's cricket board.Fernando, who has been at odds with the board for some time and had previously accused it of being "traitorous and corrupt," escalated the situation by demanding that officials and selectors step down.
In a statement issued on Friday night, Minister Fernando declared, "Sri Lanka Cricket officials have no moral or ethical right to remain in office. They should voluntarily resign."
The sentiment expressed by the sports minister was echoed in the local media. Mass daily Lankadeepa, on Saturday, called for explanations from the coaching staff regarding the "heart-wrenching defeat."
The Daily Mirror's front-page headline emphatically read, "SACK THEM ALL," referencing the demand for a change in leadership within the cricket board.
As of now, Sri Lanka Cricket has not issued a formal response to these demands, but board officials have confirmed that they are seeking an explanation from the coaching staff concerning the devastating loss.
Sri Lanka has not won the Cricket World Cup since their solitary victory in 1996, and minister Fernando has pointed fingers at the cricket board for the "deterioration" in standards since that time. Another cabinet minister, Prasanna Ranatunga, previously remarked in parliament in August that Sri Lanka's 1996 World Cup win inadvertently led to a culture of corruption that spanned decades.
"The World Cup victory was the biggest curse for our cricket," stated Ranatunga, who is the younger brother of Arjuna Ranatunga, the captain of the 1996-winning Sri Lankan team. He added, "Money started flowing to the cricket board after 1996, and with that came those who wanted to steal."
(With inputs from AFP)