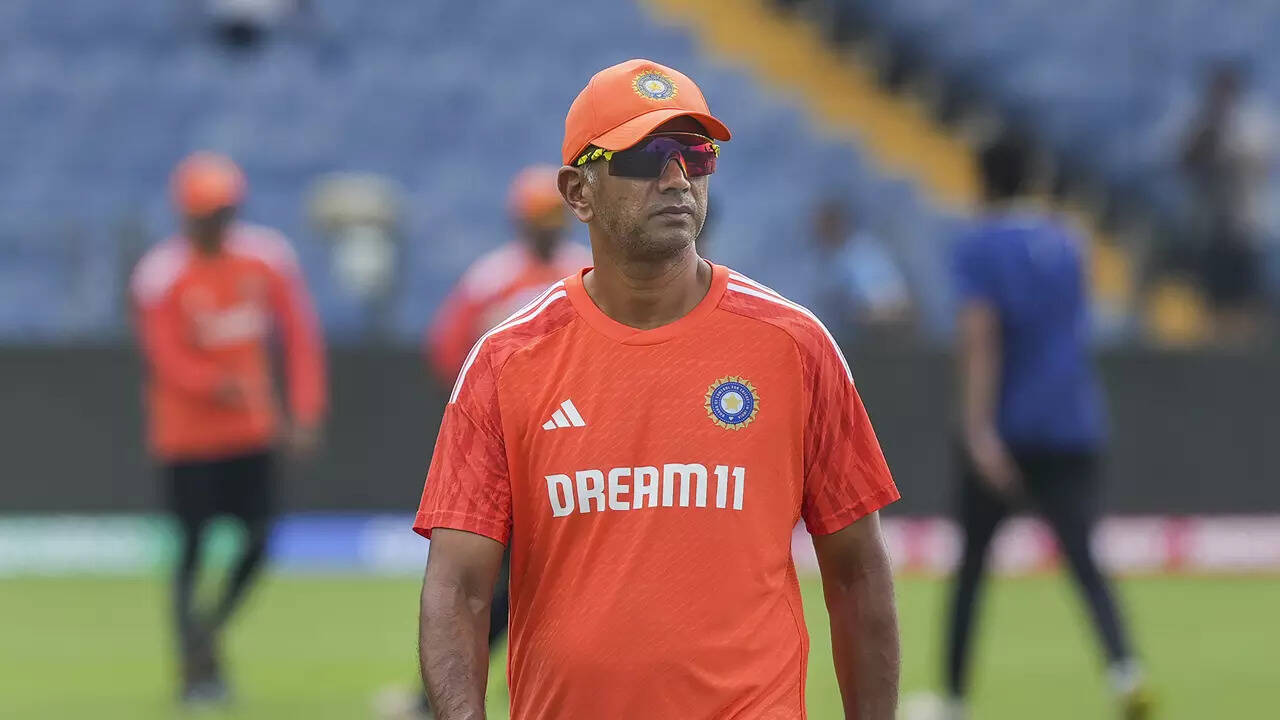 NEW DELHI: Indian head coach Rahul Dravid expressed his disagreement with the International Cricket Council (ICC) regarding the 'average' rating given to the pitches used in India's matches against Pakistan and Australia. Dravid stressed that One Day International (ODI) matches should showcase a variety of skills and not just favour power-hitting.
The ICC had rated the pitches used in India's matches against Pakistan on October 14 and Australia on October 8 as 'average.' These ratings were in contrast to most other pitches in the tournament, which received 'good' or 'very good' ratings.
India bowled out Pakistan for 191 in 42.5 overs in Ahmedabad, while in Chennai, the hosts bowled out Australia for 199 in 49.3 overs.
Dravid defended the quality of the pitches, saying, "I will definitely respectfully disagree with the average rating given for those two wickets. I think they were good wickets. If you only want to see 350 (run) games and rate only those wickets as good, then I disagree with that. I think you have to see different skills on display as well."
The coach highlighted the importance of showcasing various aspects of the game, such as the ability to rotate strike, the quality of spin bowling, and the strategy of players like Kane Williamson, Virat Kohli, and KL Rahul.
Dravid argued that solely favouring high-scoring games with boundaries is not a fair criterion for rating pitches, and that bowlers and spinners also play a crucial role in ODIs. He pointed out that ODI matches should feature skills beyond just power-hitting and emphasised the need for a better way to judge the quality of pitches.
IND vs NZ: Team India will defeat New Zealand with collective efforts, predicts scientific astrologer Greenstone Lobo
"Some of the wickets, even we have played, I mean, honestly, in Delhi and Pune, rotating the strike in the middle overs wasn't necessarily a very difficult skill. The contest was about who could hit more 4s and 6s. So that's not the only way, in my opinion, respectfully, to be able to judge wickets. I think we need to have a better way of deciding what is good and average.
"Sometimes wickets will turn a bit, sometimes they will seam a bit, they will swing a bit, they will bounce a bit. All we want to see is sixes and fours being hit in 350 totals as good wickets, then I disagree," the former India captain added.
(With inputs from PTI)