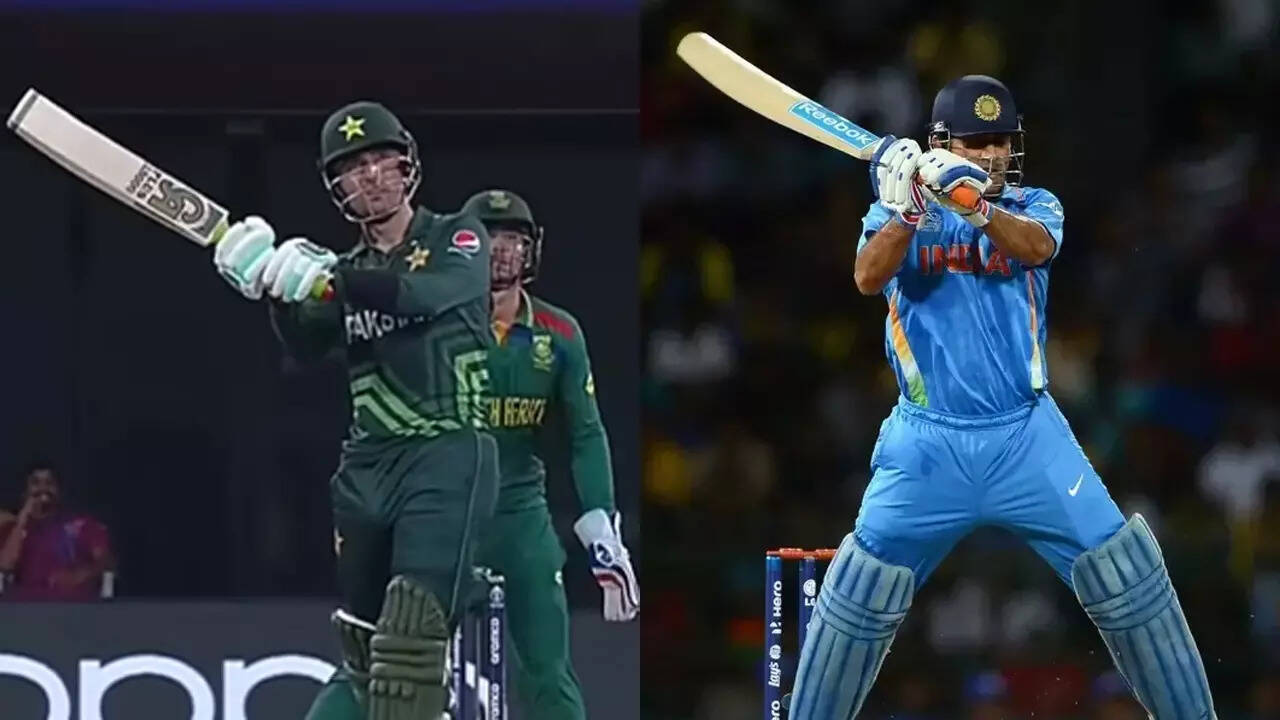 NEW DELHI: The Chennai crowd is always in awe of the legendary Mahendra Singh Dhoni. A glimpse of the former Indian captain was witnessed during the ICC ODI World Cup match between Pakistan and South Africa when the Pakistan batsman Mohammad Wasim junior provided Chepauk fans with a memorable moment. The tailender executed a 'helicopter shot', a signature shot of the 2011 World Cup-winning captain.
Wasim's shot came in the 45th over off-spinner Tabzair Shamsi when the Pakistan batter smashed an overpitched delivery over mid-wicket fence.
The entire Chepauk crowd was delighted and cheered for Wasim after he executed the helicopter shot.
WATCH:
Pakistan, who are coming off defeats in their last three games, need to win all their remaining fixtures and also hope for favourable results in order to remain in the semifinal race.
Cricket World Cup crisis for Team India: Hardik Pandya's injury casts doubt on his 2023 world cup journey