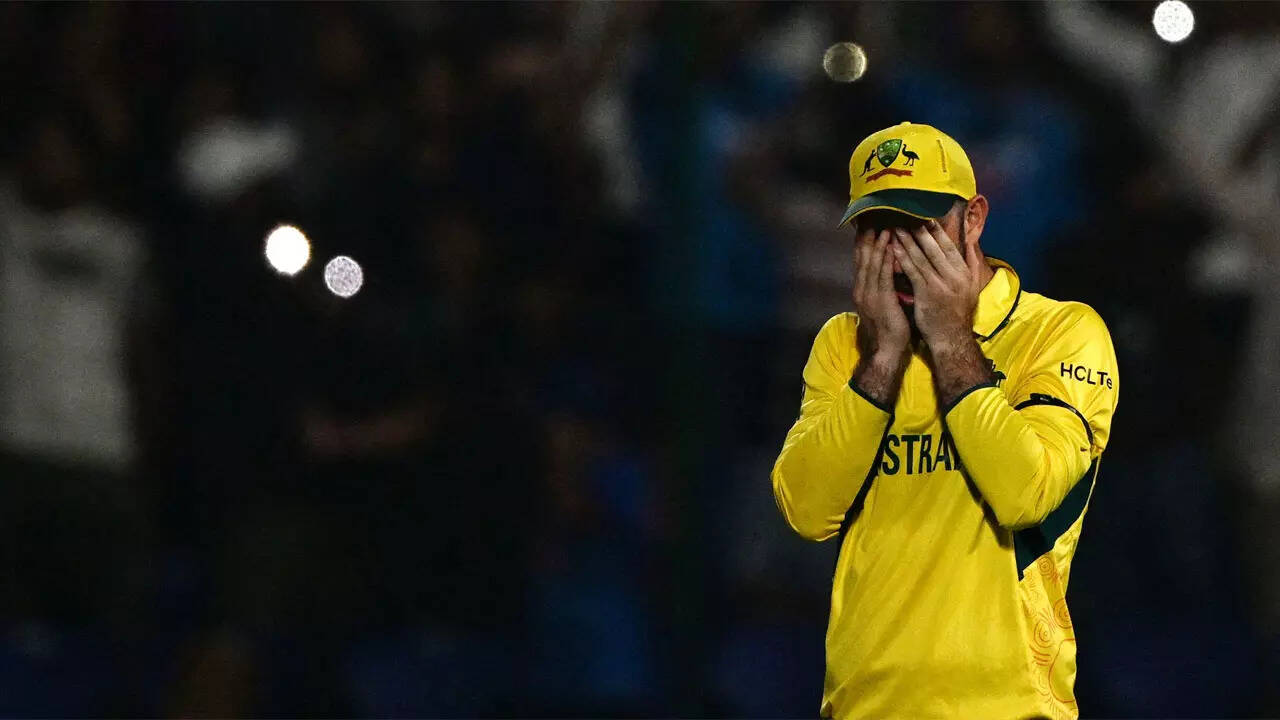 NEW DELHI: Australia's record-breaking batsman, Glenn Maxwell, expressed strong disapproval of mid-match, nightclub-style light shows at the World Cup, branding them as "the dumbest idea" and asserting that they cause "shocking headaches."
Maxwell's sentiment arose during Australia's victory over the Netherlands, where he achieved the fastest World Cup century in just 40 balls, leading to a record-breaking 309-run win at Delhi's Arun Jaitley stadium.However, the blaring music and flashing lights during the Dutch response did not sit well with Maxwell, who covered his eyes with both hands during the nearly two-minute spectacle.
"Well, I had something like that light show happen at Perth Stadium during a Big Bash game," Maxwell said after his man-of-the-match knock of 106 off 44 balls in a team total of 399-8.
"And I just felt like it gave me shocking headaches and it takes me a while for my eyes to readjust and I just think it's the dumbest idea for cricketers."
He added: "So I just try and cover up as much as I possibly can and ignore it but it's a horrible, horrible idea. Great for the fans, horrible for the players."
Australian bowlers led by leg-spinner Adam Zampa dismissed the Dutch for 90 in 21 overs for the biggest margin of victory in World Cup history.
AUS vs NED, ICC World Cup 2023: Glenn Maxwell smashed fastest hundred in ODI World Cup
Maxwell, nicknamed "The Big Show" for his swashbuckling batting, said he had been unwell on the eve of Wednesday's game.
He said he was sick from a sleepless night after being joined by his family ahead of his team's fifth match of the tournament.
"Yeah, not great. I was sitting in the changing room and I didn't really want to bat, which is a bit different than the last game where I was way too eager to get out there," Maxwell told reporters.
"But yeah, I was a little bit more chilled when I got out there. Didn't have many high hopes, I think. But I've been pretty cooked the last couple of days. Coincided with the sleepless night last night with the family over."
(With AFP inputs)