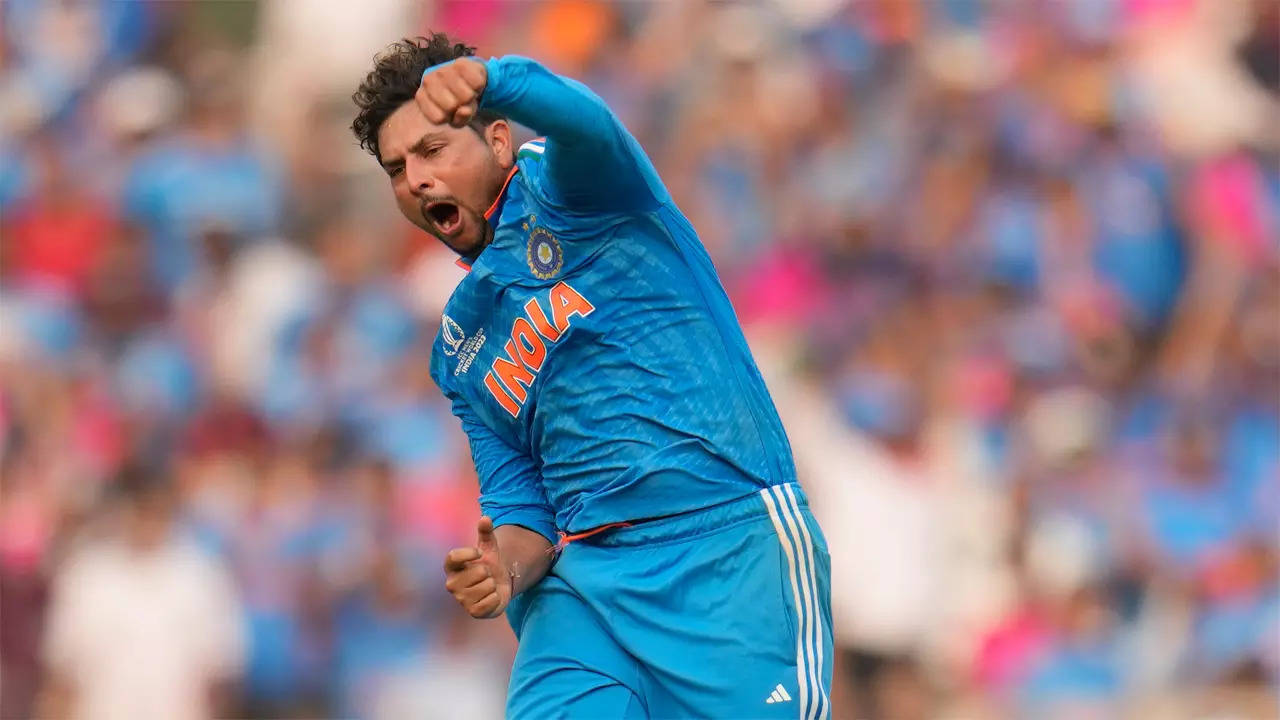 NEW DELHI: Kuldeep Yadav continues to make waves in ODI cricket and the left-arm wrist spinner played a pivotal role in India's high voltage World Cup match against Pakistan at Narendra Modi Stadium in Ahmedabad on Saturday.
Indian bowlers dished out a commanding performance to bowl Pakistan out for a paltry 191 in 42.5 overs but Kuldeep's double blows in the 33rd over opened the floodgates for the hosts.
Pakistan sets 192 target after innings collapse from 155/2 to 191 all out | India vs Pakistan
Kuldeep first trapped Saud Shakeel in front before cleaning up Iftikhar Ahmed with a wrong'un to leave Pakistan tottering at 166 for 5 in 33 overs.
Iftikhar attempted a sweeping shot, but the ball brushed against his gloves and unexpectedly rolled behind him, disturbing the stumps. KL Rahul celebrated the dismissal with joy, while Iftikhar appeared bewildered but had no choice but to leave the field.
Iftikhar's wicket was the perfect reward for Kuldeep, who came into the match with all the homework to ploy Pakistani batters dismissal.
"The wicket was a bit slow. We were focusing on the length. They were not attacking too much so I was just focusing on my pace and my variations," Kuldeep told the official broadcasters during the innings break.
He also emphasised how he lured opponent's batters to play bad shots.
"I was bowling very well. Not too much width because of the field restrictions. They weren't trying too much. Rizwan didn't sweep me a lot so I wanted to make him play the bad shot. I've been watching Saud Shakeel the last couple of games and he'd been trying to sweep a lot," he said.