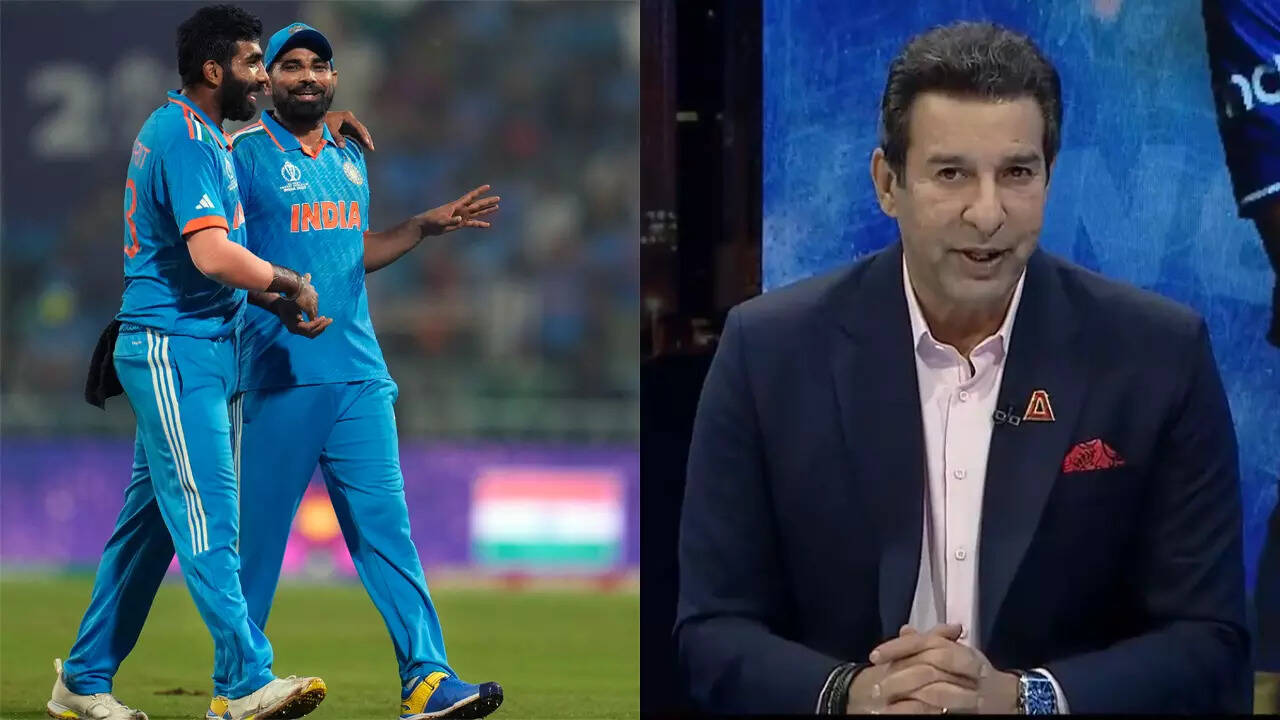 NEW DELHI: In a commanding performance led by Mohammed Shami's exceptional bowling, India trounced England by 100 runs on Sunday, maintaining their unbeaten streak in the World Cup. This victory all but seals the fate of the defending champions, pushing them out of contention for a spot in the semi-finals.
Shami delivered outstanding figures of 4-22, and fellow pacer Jasprit Bumrah secured three crucial wickets to guide India to a massive victory in Lucknow.
Shami and Bumrah's match-winning spells left former legendary Pakistan fast bowler Wasim Akram in awe of them saying they stand out as the best in the world.
"Indian pacers look brilliant, they look best in the world starting from the leader of the pack Bumrah, Siraj ran in and Shami did the last nail in the coffin for England," Akram said during the discussion on ASports.
World Cup 2023: India beat England by 100 runs, Rohit Sharma is Player of the Match
Akram said that initially there was a belief that England had an opportunity due to the challenging batting conditions on the pitch. He commended skipper Rohit Sharma's innings, highlighting it as crucial for the team at that moment.
"We all thought that India was lagging and England had a chance but the wicket was different from what we usually have seen in this World Cup. The pitch was difficult to bat on especially when India was batting. Rohit said in the post-match that he realised with his experience that one has to stay there longer. He led from the front, 87 off 101 balls, it was the need of the hour," he said.
The former Pakistan skipper emphasised on the crucial 21-run stand by Jasprit Bumrah and Kuldeep Yadav for the ninth wicket that made a huge difference.
"There was only one batter who hasn't scored so far, it was Suryakumar. He got 49 runs, he played very well, very sensible. And India's tail fought brilliantly, Bumrah and Kuldeep added crucial 21 runs for the ninth wicket. Those 21 runs on this wicket are equivalent to 50-60 runs. That shows they had the sense and awareness of the situation and that runs made a difference in the end.
I think they knew that they are not going to qualify for the semifinal and India outplayed England in every department. England fought well and fielded beautifully. But in the end they were against the best side in this World Cup," Akram added.