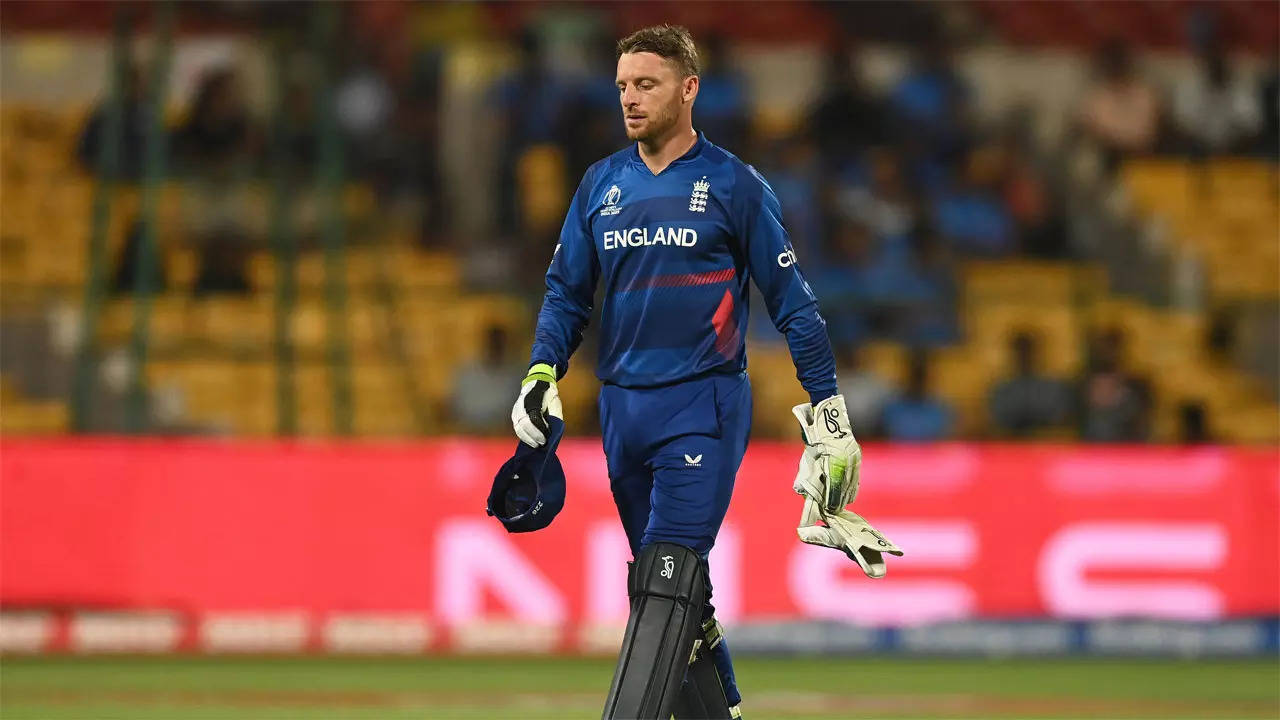 NEW DELHI: England skipper Jos Buttler on Thursday admitted that the ongoing ODI World Cup has been 'incredibly disappointing' as the defending champions found themselves on the verge of elimination following a crushing eight-wicket loss to Sri Lanka.
As the Lankans successfully chased down a target of 157 runs with nearly 25 overs to spare, Kusal Mendis and co. handed England their fourth defeat in five games.
England now are at the ninth position on the table and must secure wins in their remaining four matches to remain alive in semi-finals race. Three of those games are against India, Australia and Pakistan.
"It's incredibly tough, an incredibly disappointing tournament. As captain, you feel that a lot," said Buttler.
"We've been short of our best by a very long way. I'm disappointed for myself and the boys that we've not shown a good account of ourselves.
"There's no clear answer. If there was one golden nugget that we're not doing then we'd pick that up."
England vs Sri Lanka World Cup 2023: England collapse to 156 all out
Buttler's own form at the World Cup has mirrored England's misery.
He made 43 in the opening loss to New Zealand and managed just 52 runs in the four subsequent matches.
"I can't fault the guys' efforts, we're just a long way short of our best," he added.
"As captain, you want to lead from the front and play well. I've been a long way short of my best and that's filtered through to the rest of the team."
England coach Matthew Mott admitted that the team will face serious criticism for their limp efforts.
Their only win has come against Bangladesh while a stunning defeat to Afghanistan also dented their hopes.
"We've got some serious soul searching to do, we're going to cop it, we know that and quite rightly, we didn't perform anywhere near our level," Mott told the BBC.
"I still think we have a team good enough to win this tournament, but clearly we haven't put it together when it matters. Unfortunately we're out of form at a very bad time for us."
(With inputs from AFP)