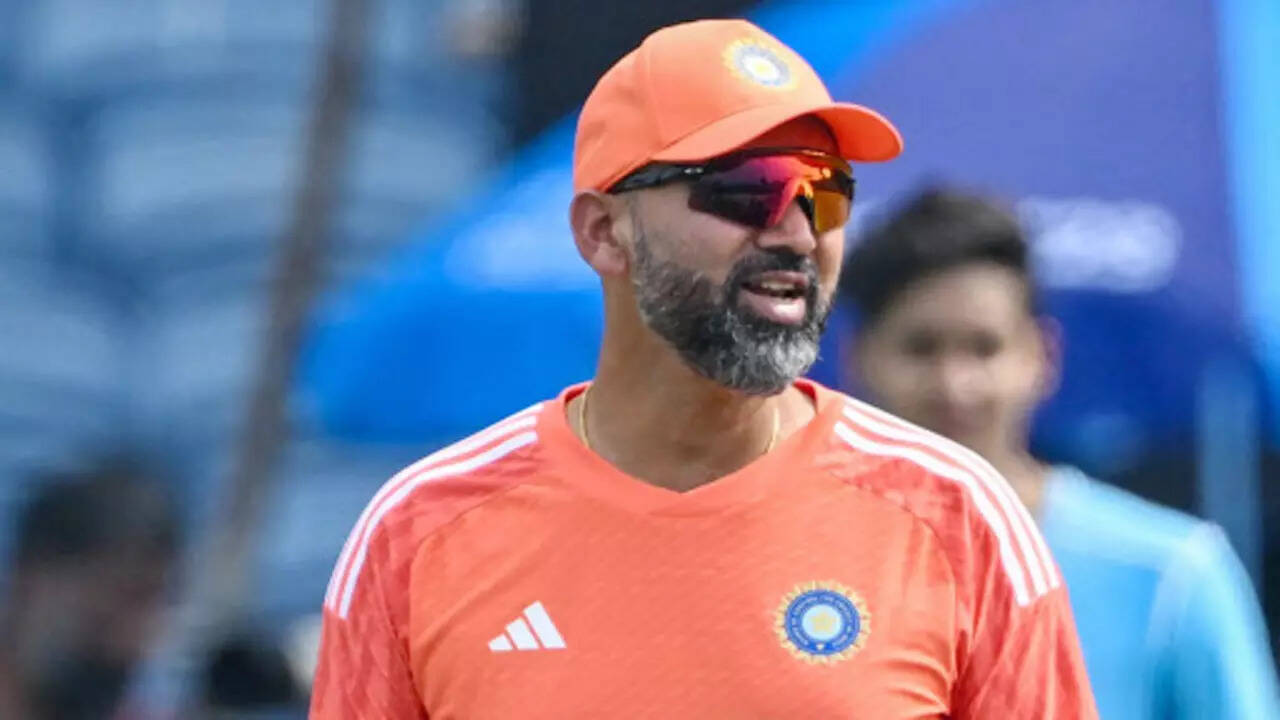 NEW DELHI: Team India's bowling coach Paras Mhambrey on Wednesday effusively praised the star Indian player Suryakumar Yadav, describing him as a champion and a match-winning batter.
During the pre-match press conference ahead of the match against Bangladesh in Pune, Mhambrey stated that the 33-year-old Indian batter is a challenging opponent for bowlers due to his ability to play 360 degrees around the field."Surya is a champion; he is a match-winner and he's shown you. The last innings that he played, the way he toils – he is a 360 degree player that we have been talking about. He is a difficult batsman to bowl, especially – anywhere," Mhambrey said.
When asked if Suryakumar was prepared to make his debut in a World Cup game, the Indian bowling coach stated that it's hard to overlook someone of his caliber in the team.
"I think if you look at the fine leg area, you need to get it covered, third man area gets covered, you bring covers up, you start playing out there. So, he is a 360 degree player, a difficult batsman to bowl to. And yes, it's a difficult decision, I said. Like Ashwin or Shami, Surya is a quality player. It's difficult to miss someone like him in the team or get him. But you need to create an opportunity, a place for him to play," the Indian bowling coach added.
KL Rahul: India's first choice wicketkeeper-batter in ODI World Cup
Mhambrey further added that if the opportunity arises, Suryakumar will get his game.
"The question then asked is, who do you replace him with? So that's always a challenge. People always say he should be playing. I think he should be playing. But the question sometimes is, in whose place? I think that's a challenge. So, you don't have a slot for him right now. But we all know what he brings to the table. He is a match-winner for you and I am sure he will get an opportunity. If the opportunity arises, he will get his game," he added.
(With ANI inputs)