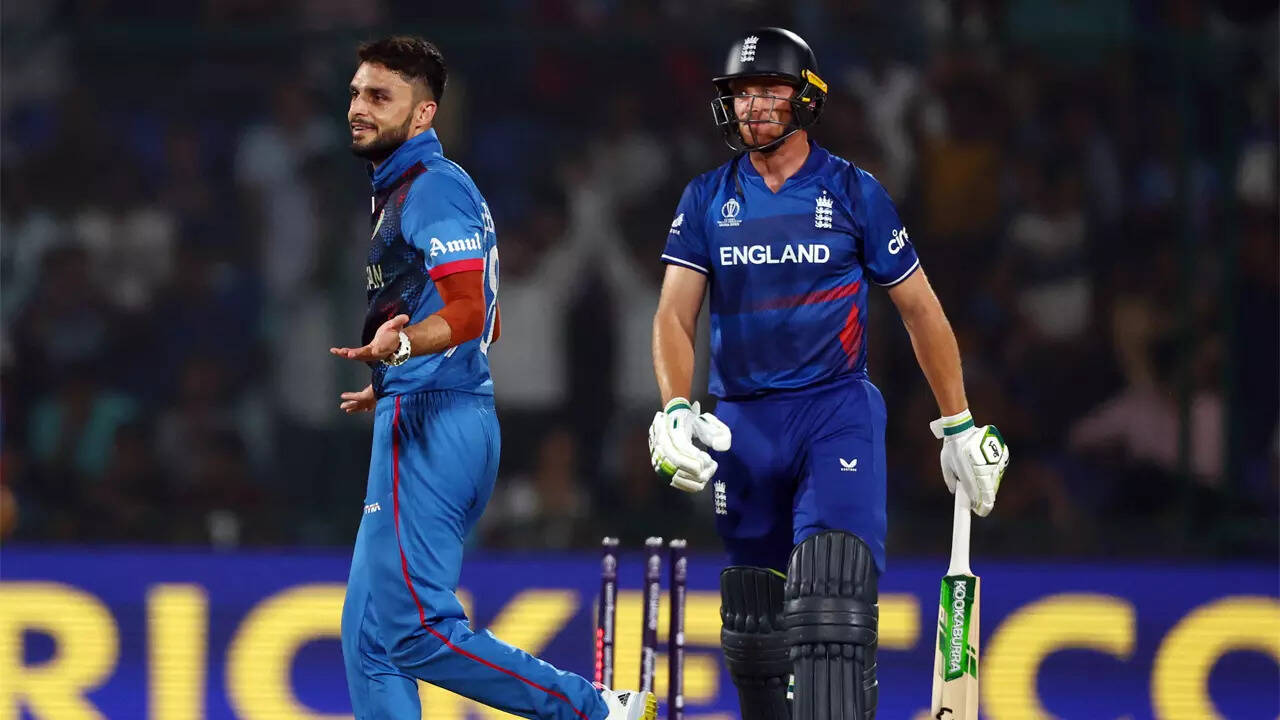 NEW DELHI: Afghanistan pacer Naveen-ul-Haq experienced a complete turnaround, shifting from facing the fervent Delhi crowds to being wholeheartedly cheered on by them at the Arun Jaitley Stadium during ICC World Cup match against England on Sunday.
Naveen was welcomed with the chants of 'Kohli Kohli' during the match against India but he soon witnessed a complete shift from the same crowd as they erupted in joy when the young Afghan pacer dismissed England captain Jos Buttler.
Naveen and Virat Kohli were engaged in a heated exchange during the IPL when the former came to bat for the home team Lucknow Super Giants' tense chase against Royal Challengers Bangalore.
But both the players decided to bury the hatchet with a warm embrace during their match on Wednesday. The duo exchanged a handshake and patted each other's back, showcasing the spirit of unity and friendship amidst the intense competition on field.
Kohli also stepped in and was seen gesturing to the crowd to stop taunting Naveen, who was booed during India's eight-wicket win.